I know, I know. It's October, but I'm so materialistic and self-centered that as soon as it starts to get cold I start thinking about what to ask my generous relatives for. In exchange for my greedy attitude I have decided to gather up all of the clothes I haven't work in over a year and donate them to St. Vincent de Paul, so please try to forgive me.

There are two things I want more than anything this Holiday season. I'm mostly focused on clothes and my video game list is very short this time around, so I've selected one item I really must must have and I accidentally discovered another item and am now anxious to get my hands on it.
The thing I've selected is this beautiful, wavy wig. I've been really on the fence about getting a wig since I re-discovered my love of gal, but I finally realized how amazing it would be to own one. I don't mind spending extra time on my hair in the morning, but I can't afford really long extensions, and I refuse to bleach my hair ever again so my options are limited. I've always adored dyed hair, whether it is was slightly lightened or a rainbow and it breaks my heart a little to not be able to change my hair color when I want. SO, I searched around and decided my best bet was this synthetic, heat-resistant lolita wig. Even though it's lolita it has the cut I want, and I figure that I will wear the pigtails off most of the time and add some volume to the top of the base wig.
Pictures from www.cosplaywigsusa.com
I've heard really great things about these wigs, and I'm determined to get my hands on this one. The pictures with the model wearing them are of the actual color I want. They also have some beautiful Hime Gyaru style wigs, but they're so long and beautiful that I know I'd have to really commit to that style (which I do love) and it would end up costing me more than needed to make me happy.
Gyaru may be my current obsession, but I think one of my very first hobbies and something that has stuck with me my whole life is the second piece of my blog, baking. I am trying very hard right now to get my financial aid together to pay for Baking and Patisserie training. My dream is to open and succeed in my own bakery. I think that bakeries are too sparse where I live and I want to learn to make adorable and great tasting treats that people will keep coming back for. Anyway, my mother is very supportive of this dream and tried to secretly buy me an amazing gift to help me but was foiled when the words "KITCHEN AID STAND MIXER" were stamped across the Overstock box. I am so excited for this as I have wanted one since I was in elementary school and love looking at them in appliance stores.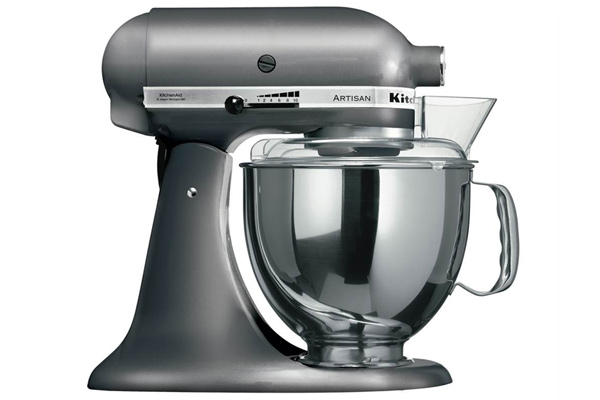 To me, this is perfection. I am very happy not just because this is something I have wanted for a long time, but because it shows how much my mother wants to support me. Sometimes she can be abrasive and she doesn't show as much respect for my emotions as I'd like, but she does care about me and it's nice to know that.
Anyway, that's it. I'm hoping to see some posts from other people about what they're wishing for this year.
Thanks for Reading ♥